Orange Honeydew Honey
For honeydew honey, bees get their raw material (honeydew) from insects like aphids on trees and plants. This honey was already consumed by aphids or other insects, before the honey is processed by the bees.
Typically for a honeydew honey is the dark color and a spicier flavor.
This Weyn's Orange Honeydew Honey comes from Italy.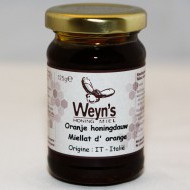 Orange honeydew honey 125g
€ 3,20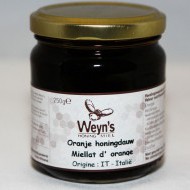 Orange honeydew honey 250g
€ 5,40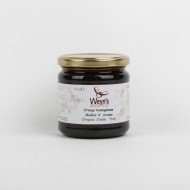 Orange honeydew honey 500g
€ 9,60
---