Belgian Balsamina Honey
The Balsemian is a plant that was introduced from the North Indian region in Western Europe, in the era of the Indian colonies.
You can mainly find it along water streams or ditches and she continues to grow thanks to the many bees and bumblebees that help pollinate.
The honey is made with the nectar of the beautiful flowers that the plant wears from July to September.
This Belgian honey has a very light color and a fresh, sweet taste.
Belgian Balsamina Honey 125g
€ 3,00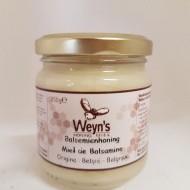 Belgian Balsamina Honey 250g
€ 5,00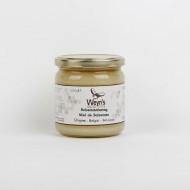 Belgian Balsamina Honey 500g
€ 8,90
---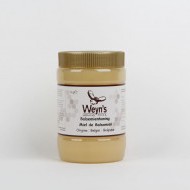 Belgian Balsamina Honey 1kg
€ 16,60